COPENHAGEN COFFEE LAB & BAKERY
SANTOS
2009 — 2019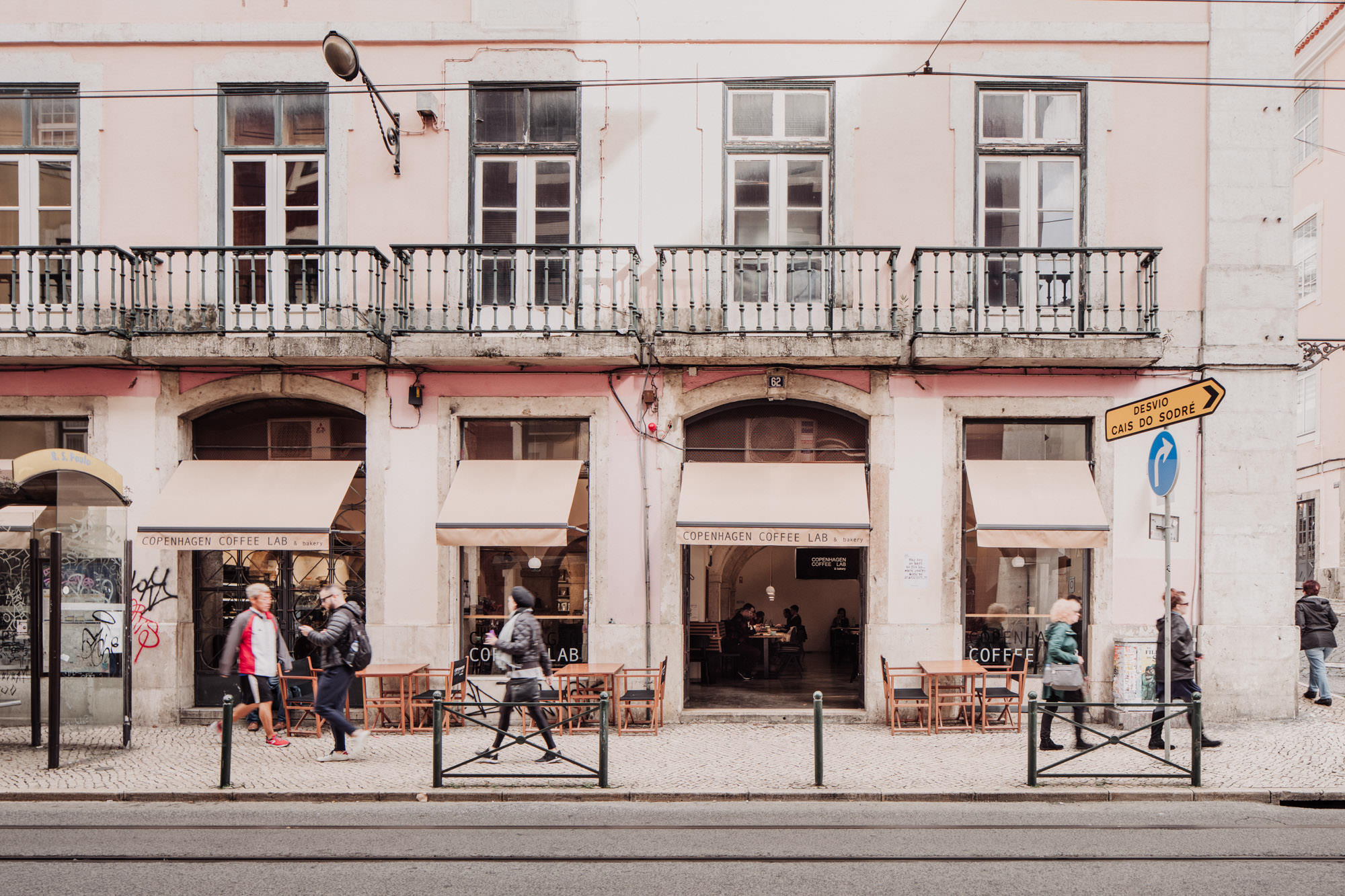 HOTEL VILLA EXTRAMUROS | CABANA VERMELHA

VILLA EXTRAMUROS HOTEL | RED CABIN
ARRAIOLOS - PORTUGAL
2017
Unidade de alojamento turístico inserido no montado Alentejano, entre oliveiras, isolada do edifício principal. É constituída por um quarto, uma zona de estadia com copa e uma instalação sanitária, para além de dois terraços integrados na volumetria geral do edifício.
Tourist accommodation unit inserted in the Alentejo hills, amongst the olive trees, isolated from the main building. It consists of four bedrooms, a living area with a pantry and a restroom, in addition to two terraces integrated into the overall volume of the building.
GELATO DAVERRO | SANTOS
DAVERRO ICECREAM SHOP | SANTOS
LISBOA - PORTUGAL
2017
Fábrica e loja de gelados artesanais localizada na zona de Santos, em Lisboa. Está inserido num edifício com uma forte conotação industrial, mantendo as suas principais características no que respeita a relação com a rua.
Artisanal ice cream factory and shop located in Santos, Lisbon. It is inserted in a building with a strong industrial connotation, maintaining its main characteristics respecting the relation with the street.

HOTEL VILLA EXTRAMUROS

VILLA EXTRAMUROS HOTEL
ARRAIOLOS - PORTUGAL
2011
Unidade de alojamento no espaço rural, na modalidade de casa de campo, constituída por cinco quartos e uma habitação para os proprietários. Cada quarto possui o seu próprio pátio privativo com vistas para a paisagem e a vila de Arraiolos. Para além do pátio principal, a relação com o terreno é feita através dos terraços vinculados aos espaços públicos da casa e da piscina.

A Rural housing unit, sort of modern cottage, that consists of five rooms and housing for the owners. Each room has its own private patio with a view of the landscape and the village of Arraiolos. In addition to the main courtyard, the relationship with the land is created by the terraces linked to the public spaces of the house and the pool.